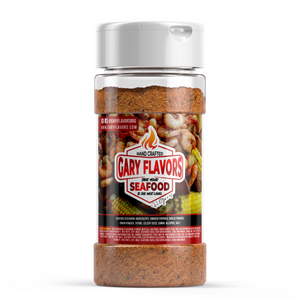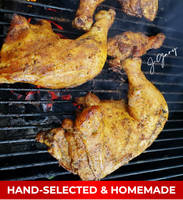 J.GARY'S ALL-RUB RECIPE HAS BEEN IN THE WORKS FOR 10+ YEARS.
This isn't just another dry rub brand.
Here at GARY FLAVORS, LLC. we hand-select the highest quality herbs, spices, fruit rinds and dehydrated vegetables to ensure that every seasoning is vibrant and smokey.
We pride ourselves on creating robust authentic flavors with natural ingredients.
We also offer low-sodium (but highly flavorful) seasoning options to accommodate grill lovers with dietary restrictions.
LEARN MORE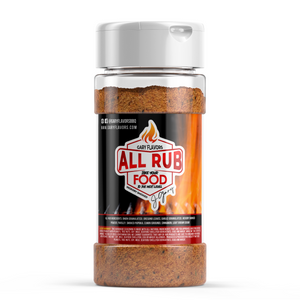 THIS GOURMET RUB TASTES SO GOOD, YOU'LL WANT TO PUT IT ON EVERYTHING!
GARY'S ALL-RUB is the perfect ingredient for adding a smoked and savory taste to grilled meats, seafood, potatoes and vegetables.
Need BBQ Tips? We've got you covered.
BBQ TIPS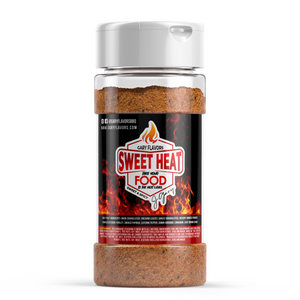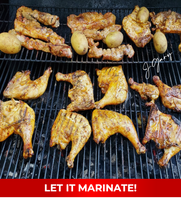 GOT AN EVENT COMING UP? GRAB YOUR ALL-RUB & LET IT MARINATE.
GARY'S ALL RUB can be used as a marinade for every cut of meat, and any kind of seafood. Add your favorite oil or broth base to seal in the flavors overnight.
Check out J.Gary's latest recipes!
J.GARY'S RECIPES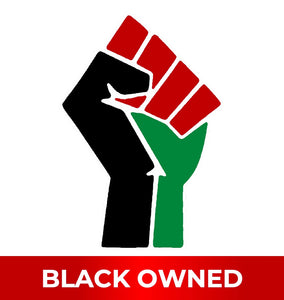 Gourmet Seasoning Company
Well-seasoned food is a source of unity within Black culture. As a Black Owned Business our goal is to bring families together in the kitchen, at the table, or in the backyard at the grill just as our own family has done for generations. Try our gourmet seasoning for your family next gathering.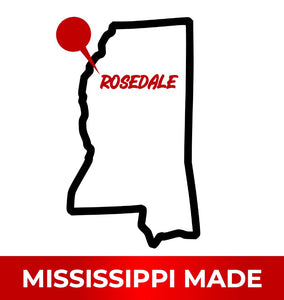 Gourmet BBQ Rub Born Straight From The Delta
J.Gary is a Rosedale, Mississippi native. His decades of southern barbecue experience inspired him to craft an original dry rub offering grill lovers the perfect balance between smoked and savory flavors with natural ingredients.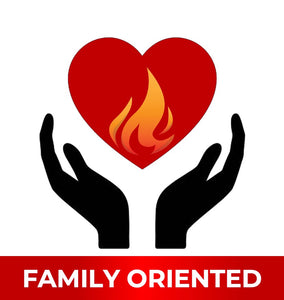 Every Batch Of All-Rub Is Made With Love
Our family has always cooked together, sharing recipes throughout generations. The late matriarch of our lineage, Lettie Pearl Gary, taught us to use food as a love language and a way to maintain family unity near and far.
REVIEWS:
Like 6yrs ago I was working with J.Gary and he brought in his leftovers one day. Shared the chicken with me and I fell in love. The next day he brought in a ziplock bag with his rub, and I nursed that bag as long as I could. It was a sad day for us when we ran out. Fast forward to me finding out he's selling his rub now, and I had a bag ordered within 5 minutes. Having finished the chicken now, I can say he does not disappoint.

Jed Else • Milwaukee, WI
FIRE! I put Gary's All-Rub on damn near everything. Honestly, I get kinda mad when I run out of it. Keep up the good work!

Anthony Ivery • Atlanta, GA
As a vegan, it's always hard to find spices that add a "wow factor" to my everyday meals. Gary's All-Rub has completely changed the game!

Shaffer Moore • Pinehurst, NC
I don't really use my grill or own a smoker, but I love adding Gary's All-Rub when I make salmon or any other kind of seafood.

Helena Browning • Detroit, MI
One of the best products ever! Tried it with popcorn, chips, baked ribs, also chicken. Amazingly Delicious! Thank you J.Gary for creating such an amazing product!

Dee B. • Via Facebook
I used the signature All-Rub on my Thanksgiving turkey and it was seasoned TO THE BONE! It's soooo good on different meats. J.Gary you have my support!

LaTonya G. • Via Facebook
I really like it! The low sodium is great and it helps me cut back on my salt intake. Great job!!

Grace G. • Chicago, IL
I read that these rubs can be used even if you're not grilling your meat so I used the All-Rub on my baked chicken (to switch things up) and I'm so glad I did! So much flavor! Thanks J.Gary!!

Katrina • Atlanta, GA
I just want to say I put rub on my ribs and chicken and that sh*t was FIRE!!! So good!!!

Tony I. • Cincinnati, OH